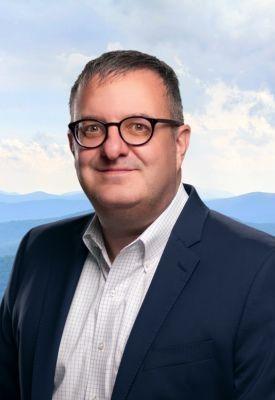 Shannon Naff
Corporate Support Executive and Grants Administrator

Shannon is a Marion Virginia native and a Radford University graduate. He is happy to be back home in Southwest Virginia serving the area he loves with PBS Appalachia Virginia in the role of Corporate Support Executive and Grants Administrator.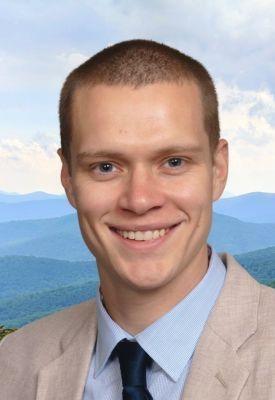 Zach Choate
Corporate Support Executive
Zach, a true Appalachian at heart, was raised in Southern West Virginia but made the move to Southwest Virginia in 2011. Zach is primarily focused on sales and management within the private Medicare insurance industry, catering to the needs of Southwest Virginia and the broader Appalachian region.
Join us in supporting public television in Southwest Virginia
Sponsorship And Large Audience
At PBS Appalachia VA, we provide high-quality, locally-focused programming that promotes culture, heritage, music, and economic development in our community. As a nonprofit organization, we rely on the generous support of corporate sponsors like you to help us continue to produce informative and entertaining content for our viewers. It connects you to your neighbors and the rest of the globe and embraces everything you love about PBS.
Why sponsor PBS Appalachia VA?
As a corporate sponsor of PBS Appalachia VA, you can align your brand with our mission and values while reaching a highly engaged audience. Our programming covers various topics and interests, including education, history, arts, and current events. Our viewers trust and appreciate the support of the businesses and organizations that help make it all possible.
Increased visibility
Positive association
Valuable public service
Commitment to Quality
Unique and better
The Best of PBS Appalachia VA
Sponsorship opportunities
We provide numerous sponsorship opportunities to meet the needs of our corporate partners. These include on-air sponsorships and underwriting messages, digital advertising, event sponsorships, and more. Our team will work with you to create a customized sponsorship package that fits your goals and budget and helps you reach your target audience.
Customized sponsorship packages
We understand that each corporate partner has unique needs and goals. That's why we offer customized sponsorship packages that can be customized to meet your specific requirements. Our team will work with you to create a sponsorship package that fits your brand, goals, and budget and helps you reach your target audience.
How your sponsorship helps the community
Learn-Grow-Connect
By supporting PBS Appalachia VA, you'll not only be helping to bring high-quality television programming to Southwest Virginia, but you'll also be investing in the future of our community. Your sponsorship will enable us to continue to produce educational and entertaining content that helps our viewers learn, grow, and connect. Your support will positively impact our community, and we are grateful for your partnership.
Learned
They place a high value on education and ongoing learning.
Significant
In both personal and professional networks, they influence trends.
Affluent
Their discretionary expenditure affects the economy.
Cultural
They support artistic expression and the arts.
Become a corporate sponsor of PBS Appalachia VA today!
Join us! Let's work together and create a brighter future for our community.
Contact Shannon Naff, Corporate Support Executive and Grants Administrator, today!