Showcase

More ways to Watch!

PBS Appalachia Virginia is now available on Roku
and Amazon Fire TV.

Search for us on your favorite device.

Roku Channel Store

Hometowns of Central Appalachia

Imagine visiting small towns across America that are often overlooked by big-city life. You get to see the picture-perfect scenery, meet the charming locals, and know these communities' honest hearts and souls. That's what Hometowns is all about!

Watch Now

A Celebration of Southwest Virginia

Telling the stories of our communities, celebrate our heritage, highlight our people, and look forward to our region's growth; all through the lens of industry-leading equipment and the eye of award winning producers.

Read More

The French Magnolia Cooks

Join us on an inspirational and savory journey through Southwest Virginia. Chef Missy takes you from hunt & farm to wine & table. Each episode centers on a main course, prepared with warmth and humor, and shared with family and friends.

Watch Now

The Life of a Musician

A stripped-down, "real" acoustic interview and performance with some of the best musicians in the country. One-on-one conversations with no scripts, just insight into the musician's life, and behind-the-scenes stories. Filmed on-location in an intimate setting.

Watch Now
WELCOME to PBS Appalachia!
My name is Julie Newman, and I am so excited to shine a light on Southwest Virginia...
and share that light with the world!

We're more than just a public television station at PBS Appalachia, Virginia. We're a community of storytellers, educators, and advocates for Appalachia's unique culture and people.
Our story began with a mission to bring the best of public television to the Appalachian region, providing access to high-quality programming and resources that educate, entertain, and inspire. Since then, we've grown and evolved, adapting to the changing media landscape while staying true to our mission of serving the communities we call home.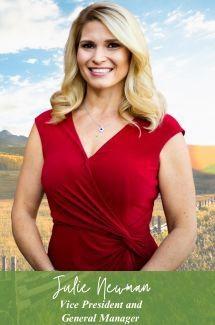 The Story of PBS Appalachia
As the first all-digital public TV station in the nation, we are dedicated to providing viewers with a truly immersive and unforgettable viewing experience. Our commitment to excellence in broadcasting is reflected in every aspect of our station, from the state-of-the-art equipment we use to the talented individuals behind the scenes.
Our pilot episodes for our signature programs have already won every award for which we have been nominated, including regional Emmy awards.
We're excited with three fully produced series that are ready for national distribution. All of our content is shot through the lens of industry-leading equipment and the expert eye of our award-winning producers, ensuring that every viewer will receive a truly exceptional viewing experience.